Fatto in casa, con amore.
Small batch Tuscan olive oil hand picked and pressed at home
FROM OUR GROVE TO YOUR TABLE
Lucesca olive oil is hand-picked and pressed only steps from our kitchen in Southern Tuscany. There are nearly 2,000 trees in our backyard grove, and once a year, in mid-October, we harvest the olives and cold press them the very same day. It's a return, of sorts, to a life of simplicity and freshness that we hope brings you as much joy as it brings us.
OUR STORY
Different occasions call for different bottles. Have no fear. Lucesca olive oil comes in three different bottles, each with their own benefits: ceramic, glass, and tin.
The Ceramic makes a statement on any kitchen counter. With its cork top and glossy white finish, it's the perfect gift for family, and friends who are family.
The Glass is our ode to the traditional Italian olive oil bottle. It's not your Nonna's glass though: the wide design offers a modern take on a classic style.
The Tin is perfect for everyday use in the kitchen. It's our lightest and most functional bottle, designed for the chef who has their hands full.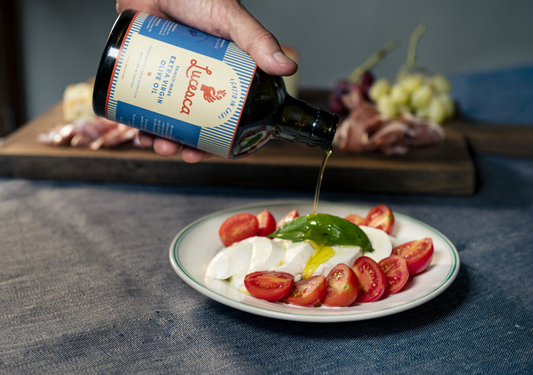 High quality olive oil that is perfect for dipping, drizzling, and gifting. And looking pretty on your countertop.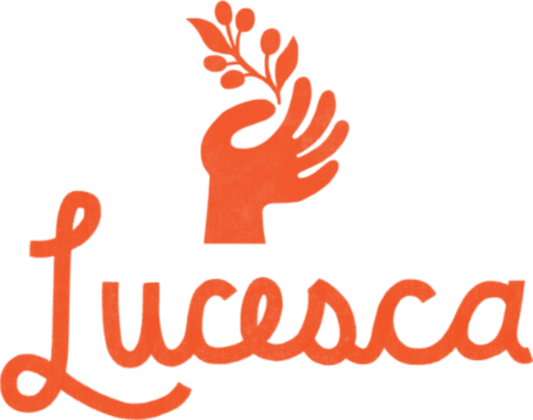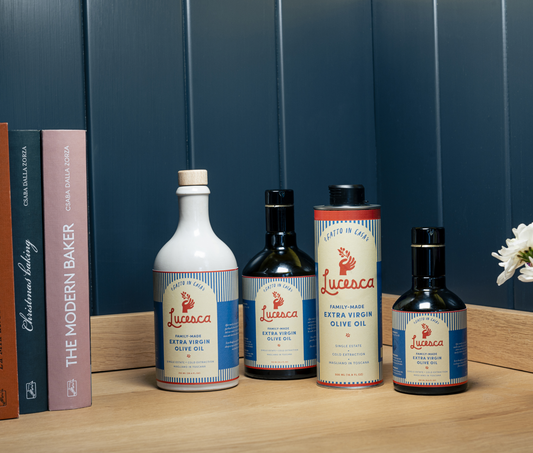 HOW WE ARE DIFFERENT

Following the annual harvest, every olive is pressed the same day it's picked. All of this takes place steps from the olive grove and our home.


We only use olives grown in our grove. Yes, we're not able to produce a lot of olive oil, but we know every tree and every olive…and we know every drop is the highest quality possible.

We are a small family-owned business. It's a journey we've just started and we're excited to bring a taste of our Italian home to you.
SHOP NOW